I'm building a small model representing the front suspension of a car. Thanks to Z88's non-linear abilities, I can run this kind of analysis using a very soft E for the spring's material properties and expect large displacements.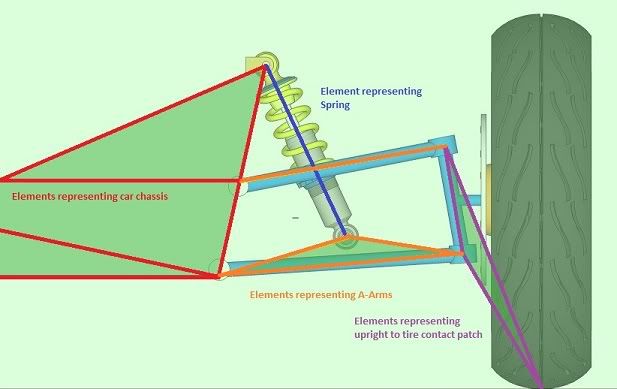 The question I have... I would like to use beam elements so the tubular frame chassis will be more representative of welded tubes. I have used other FEA programs in the past that will allow me to "release" a rotation DOF of a beam end to model a pinned condition. Is this possible with Z88? Either in the GUI or even by adjusting some file parameter?
If not, is there some way of mixing beam elements (for the chassis) and using trusses for the A-Arms that are inherently pinned.
Thanks for your help.